Type:
Item Name:
002033
Author:
Downloads:
18193
Created:
2011-11-17
Updated:
2013-10-17
Item Version:
3.0.0

Get an access to all items designed and developed by AS Designing team plus all the future items which will be released over the course of your club subscription.
Joomla! Template
Joomla! 2.5 - 3 Template - 002033 - Item Documentation
How to add a new Article to your template
Enter the Joomla! Administration panel, and go to the "Site -> Global Configuration". Find the option "Default Editor" and select "Editor - Code Mirror" or "Editor - None".
Default Joomla! WYSIWYG editors may modify the article´s code and cause you some issues.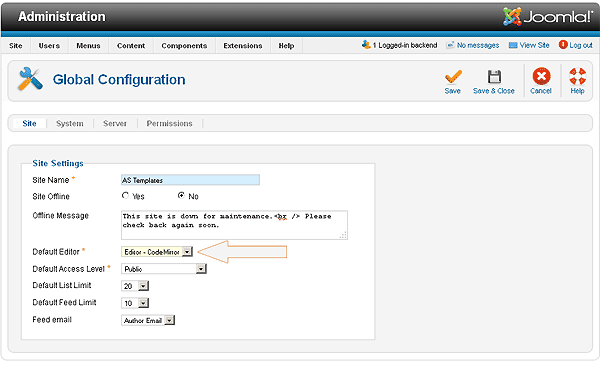 Then go to the "Content -> Article Manager" page. Press the "New" button in the top right corner;
In the "Title" field type the title of your new article;
In the "Category" choose "Sample Data-Articles";
Put the article "Status" to "Published";
Put the article "Access" to "Public";
In the "Article Text" area please, put your HTML code.
After everything is done please, press the "Save & Close" button in the top right corner.