The AS ArtSlider module is a combination of default Joomla Articles Newsflash module and Camera Slideshow jQuery plugin. By default Camera Slideshow module renders articles from defined category (category can be changed). Each slide is a single article. To display slide image you need to load "Intro Image" to the appropriate article.
1. In your Joomla admin panel -> Content -> Category Manger create a new Joomla! category.
2. Go to Article Manager and click on the 'New' button.
3. Under Category dropdown box choose just created category.
4. Put article name in the Title field.
5. To add a Caption to the slides you have to put some text to the Article body. If you add Read More to the article body, slider will display only intro text - text before Read More.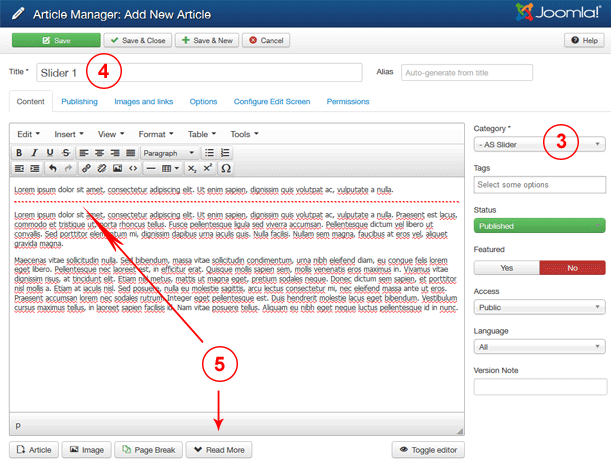 6. Go to Images and Links and choose Intro Image for your slider.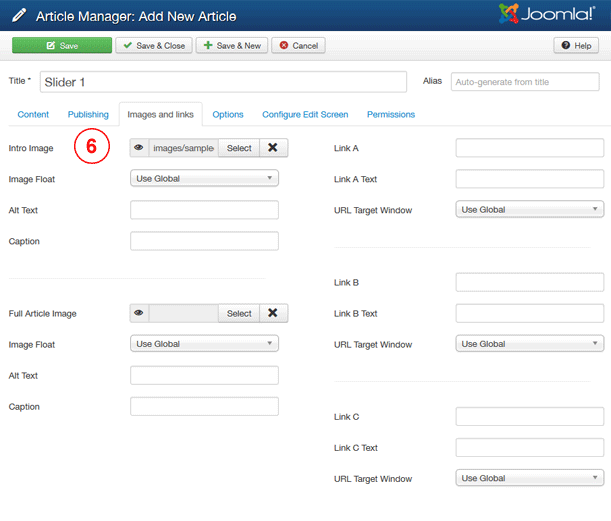 7. Save and close the created article.
8. Create as much as you need articles for your slider, all articles should be under the same category.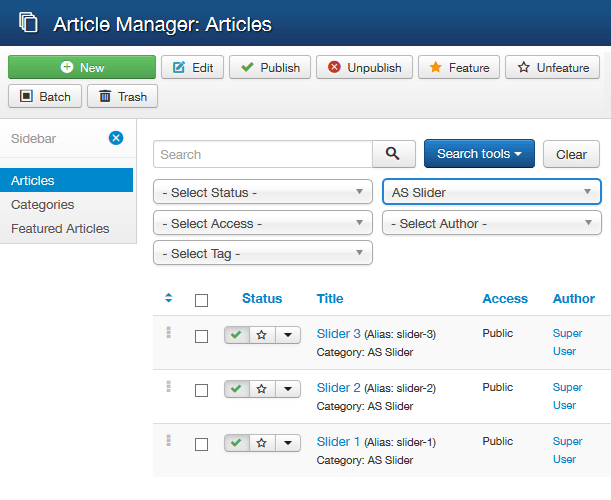 9. In your Joomla admin panel go to Extensions -> Module Manager -> AS ArtSlider. You have to install the slider if it is not installed yet.
10. Choose module Position, set Show Title to Hide and Status to Published.
11. Under the Menu Assignment tab select of where to show the module by content page associated with menu item.
12. Under the Basic Options select category with articles for the slider.
13. Set number of articles to display in the module.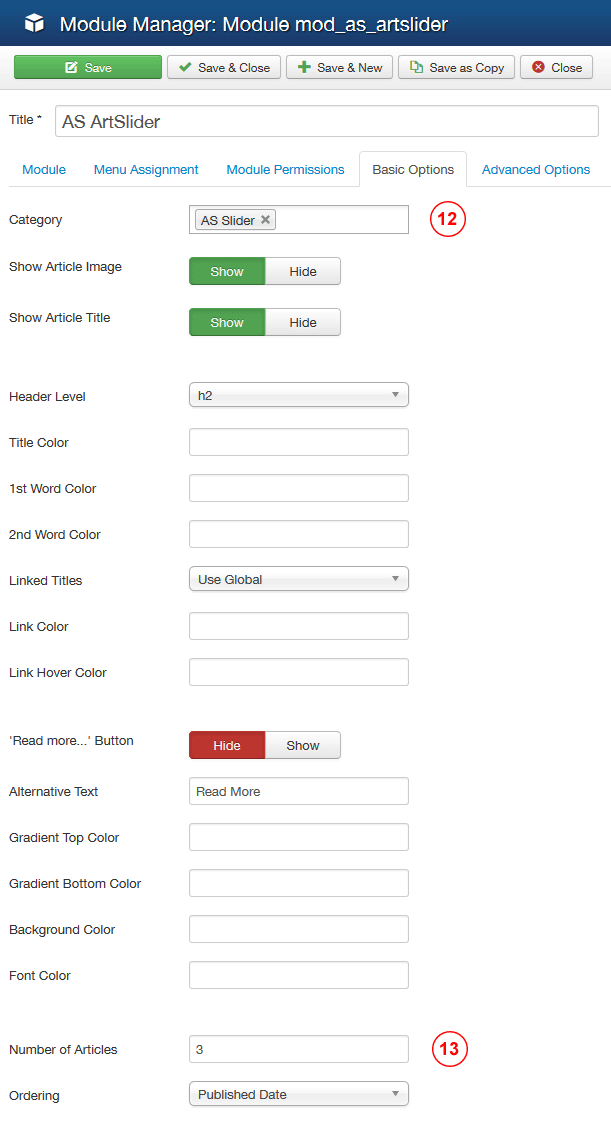 14. Under the Advanced Options set the Bootstrap column size.